Orvis Guides



Bay Street's Orvis Endorsed Fly Fishing Guides
Our four in house guides, Capt. Tuck Scott, Capt. Shannon O'Quinn, Capt. Tony Welch, Capt. John Hawthorne, and Capt. Zeke Brant all take pride in their Orvis Endorsement. Orvis Endorsed Fly-Fishing Operations are researched, vetted, and selected by experts who bring their vast expertise in fly fishing to choosing the finest operations worldwide on your behalf. Simply stated our guides are held to a higher standard through the checks and balances of Orvis and Bay Street Outfitters. Info for upcoming Orvis Saltwater Schools near Beaufort can be found at this link:
Beaufort's Official Orvis School.
A Little About South Carolina's Best Fly Fishing Guides!
Capt. Tuck Scott - Boat: 17' Maverick HPX-S Carbon Edition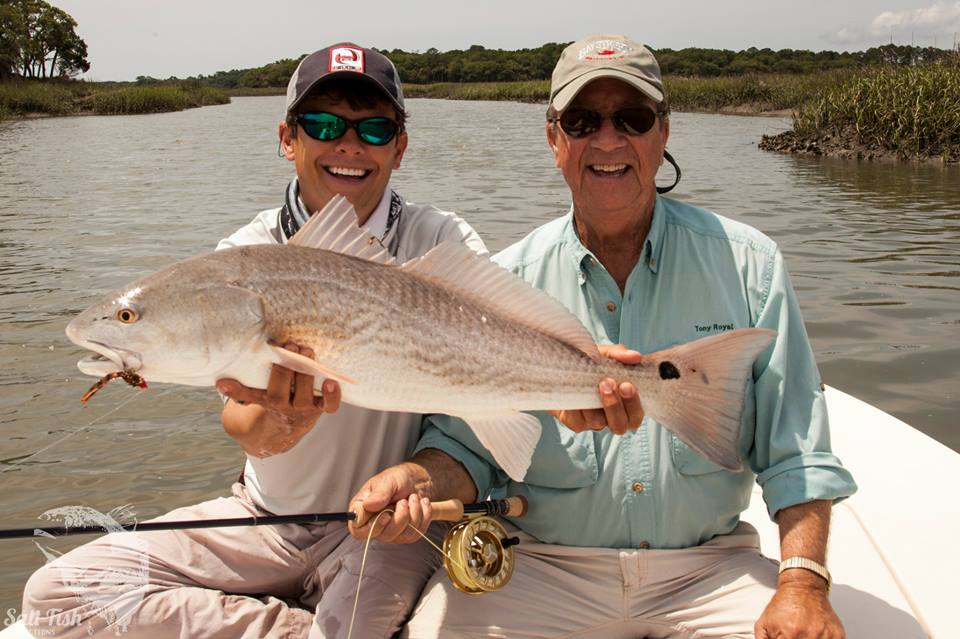 Head guide, Capt. Tuck started fishing and shrimping the Beaufort area 30 years ago with his grandfather. He has heavily fished South Carolina's Lowcountry from Charleston to Savannah and has incorporated his fly fishing experience of twenty plus years to exclusively target saltwater species here in Beaufort, SC. Tuck targets redfish, seatrout, ladyfish, cobia, tarpon, and sheepshead on the fly as well as on light tackle from a 2020 Maverick HPX-S Carbon Edition. Because of its unmatched excitement, sight fishing is his primary method of targeting most species.
Capt. Shannon O'Quinn - Boat: 17' Maverick HPX-S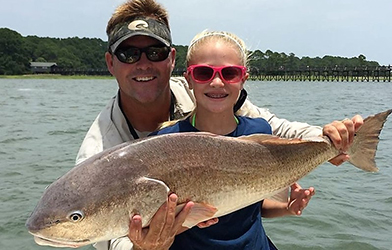 Shannon started fishing as a young child on the Satilla River in Woodbine, Georgia. Exploring the salt and fresh water rivers and lakes of South Georgia with his grandfather, he honed his skills before moving to the South Carolina Low Country in 1999. Since then the concentration has been on inshore salt waters targeting Cobia, Jack Crevalle, Tarpon, Trout and Redfish with sight fishing being his method of choice. He fishes out of a 2019 Maverick HPX-S.
Capt. Tony Welch - Boat: 18' Beavertail Mosquito
Captain Tony's passion for the resource of the lowcountry's inshore water is more than evident with every trip he guides. He hopes his clients walk away with an appreciation for the diversity of the ecosystem, the tidal movement throughout the day and its unique connection to the environment, and a renewed passion for pursuing saltwater gamefish. Captain Tony tailors each trip to suit the angler he will spend the day with – whether they are new to the area and learning to navigate this complex waterway, wanting to sight fish for redfish, or just there to have a good time. Captain Tony is dedicated to meeting client's goals. Tony fishes out of a 2020 Beavertail Mosquito.

Capt. John Hawthorne - Boat: 18' Beavertail Mosquito
John grew up fishing for bass and bluegill with a bobber and worm with his dad in North Carolina. Fast forward to college where he spent his summers as a whitewater rafting guide in Colorado, it didn't take him long to pick up a fly rod. From then on, he was hooked and has been fly fishing and tying flies ever since. After graduating from NC State, John spent a few years in the corporate world, regularly sneaking out early to head to Wrightsville Beach to chase redfish in the marsh grass. John's hobby turned into a career when he moved to the Lowcountry in 2018 and started working full time in the Outfitter. Now, you can find him on the water targeting redfish, speckled sea trout, cobia, sharks, and many more inshore species with both fly and light tackle outfits. John fishes from a 2018 Beavertail Mosquito.
Capt. Zeke Brant - Boat: 18' Beavertail Mosquito
Captain Zeke grew up fishing the South Carolina coast with his dad and grandfather. He is a Beaufort native who has spent many hours exploring the coastal waters from Edisto South Carolina to middle Georgia. His enthusiasm for the water turned into a passion for fly fishing around the age of 14, when he began to specifically target our local species with sight fishing methods. Since then he has dedicated his time on the water to making sure he has the knowledge and ability to give the client the best shot possible at achieving their objective. His goal is to meet clients' expectations and help them enjoy our local waters as much as he does. Zeke fishes from a 2017 Beavertail Mosquito.