Orvis Guides



Bay Street's Orvis Endorsed Fly Fishing Guides
Our four in house guides, Capt. Tuck Scott, Capt. Owen Plair, Capt. Richard Sykes, and Capt. Shannon O'Quinn all take pride in their Orvis Endorsement. Orvis Endorsed Fly-Fishing Operations are researched, vetted, and selected by experts who bring their vast expertise in fly fishing to choosing the finest operations worldwide on your behalf. Simply stated our guides are held to a higher standard through the checks and balances of Orvis and Bay Street Outfitters. Info for the Orvis Saltwater School near Beaufort can be found at this link:
Beaufort's Official Orvis School.
A little About South Carolina's Best Fly Fishing Guides!
Capt. Tuck Scott - Boat: Hell's Bay Professional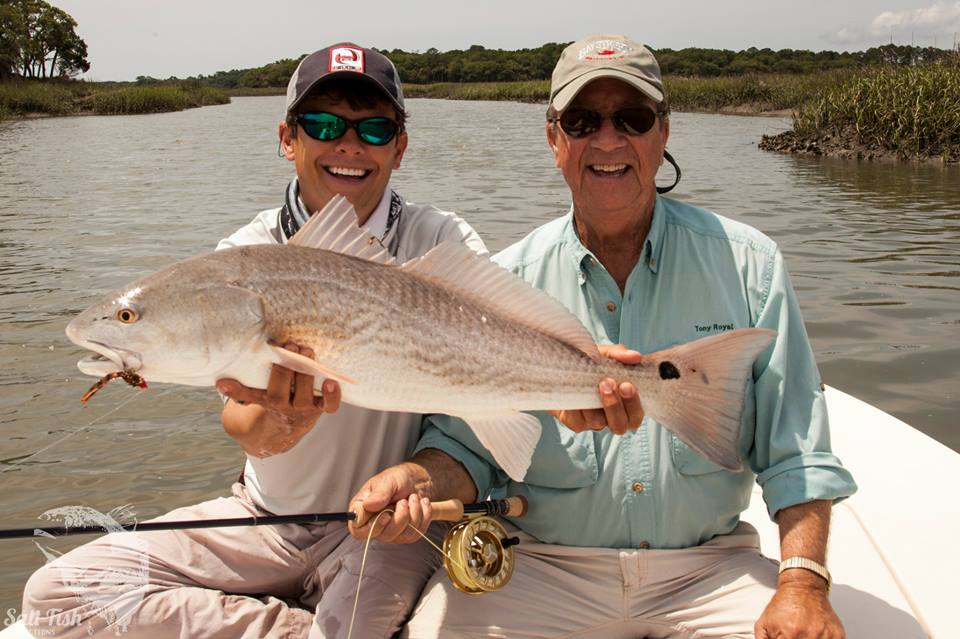 Head guide, Capt. Tuck started fishing and shrimping the Beaufort area 30 years ago with his grandfather. He has heavily fished South Carolina's Lowcountry from Charleston to Savannah and has incorporated his fly fishing experience of twenty plus years to exclusively target saltwater species here in Beaufort, SC. Tuck targets redfish, seatrout, ladyfish, cobia, tarpon, and sheepshead on the fly as well as on light tackle from a 2017 Hell's Bay Professional. Because of its unmatched excitement, sight fishing is his primary method of targeting most species.
Capt. Owen Plair - Boats: Maverick HPX-S/Pathfinder
Capt. Owen Plair was born and raised on the waters of Beaufort, SC. As a young child he grew up on the Broad River which is one of the most productive fisheries in the area. He has gained a lot of knowledge and experience from fishing with his father, and having countless hours on a boat learning the waters. Being a Beaufortonian and fishing here his whole life Owen is always excited about fishing and has a vast amount of knowledge when it comes to Redfish, Speckled Sea trout, Cobia, Tarpon, Lady fish, Flounder, and many other local species. He fishing from a Maverick HPX-S, and enjoys fishing the flats with light tackle, and flyfishing for tailing redfish in the grass.
Capt. Shannon O'Quinn - Boat: 19' East Cape Vantage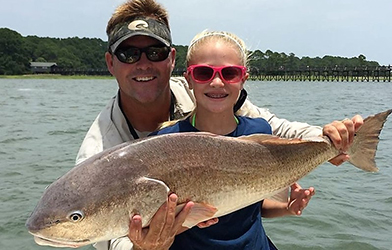 Shannon started fishing as a young child on the Satilla River in Woodbine, Georgia. Exploring the salt and fresh water rivers and lakes of South Georgia with his grandfather, he honed his skills before moving to the South Carolina Low Country in 1999. Since then the concentration has been on inshore salt waters targeting Cobia, Jack Crevalle, Tarpon, Trout and Red Fish with sight fishing being his method of choice. He fishes out of a 19' East Cape Vantage.