Did you blink? If so you probably missed October. As hard as it is to believe, October has come and gone already and along with it, what might be the last of our summer weather. A cold front finally pushed through into the Lowcountry at the end of October which dropped the water temperature into the high 60s for a few days. That being said, October was a great month for fishing! Flood tides were the name of the game this month with the weather and water temperature staying fairly consistent, around 74 degrees, we had the opportunity to fish for tailing redfish all month long. Our low tide fishing was good as well, but not quite as good as we had seen in years past. The decline was primarily due to the warmer water that stuck around. We saw fish mostly still in their summer patterns at low tide, meaning they were cruising in singles or small groups. If the water cools (as it should) into November we can expect them to start schooling up again on the low tide, sometimes pushing numbers of up to 100 fish in a school which makes for a great sight on the water.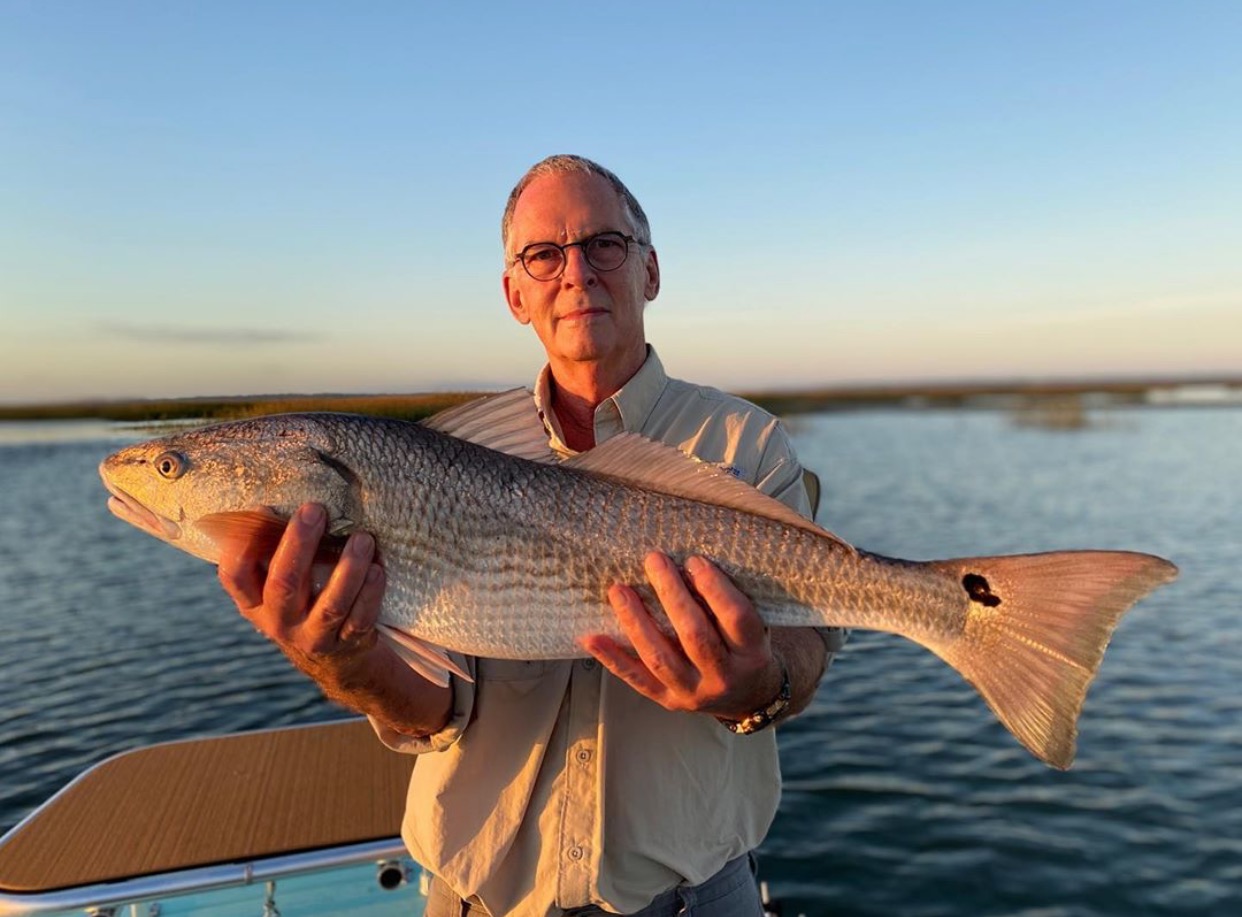 Flood tides, flood tides, and more flood tides! As rumor would have it, October was the month of the tailing redfish. We saw tons of happy, tailing fish chowing down on fiddler crabs up on the grass flats and plenty more cruising or chasing shrimp before the flood. If you've ever wanted to catch a redfish on a topwater fly, the time to do it is now! As the month progressed, shrimp started filling our waterways and so we saw a lot of fish cruising high in the water column sipping shrimp from the surface. Throw that gurgler out there into the high grass, give it a few good strips, and hopefully a redfish isn't far behind. Most of our redfish were caught on olive or brown crab patterns on the flood tide and olive/black shrimp patterns during the low. Spin fishing was also strong during the month with a lot of fish being caught on cut bait (fresh or frozen), as well as on top water plugs at first light. Popping corks with a live or artificial shrimp proved to be effective as well but make it difficult to target a specific species of fish, but sometimes that's the fun of it! Redfish, sea trout, blue fish, flounder, triple tail, black drum and sharks were all caught this month.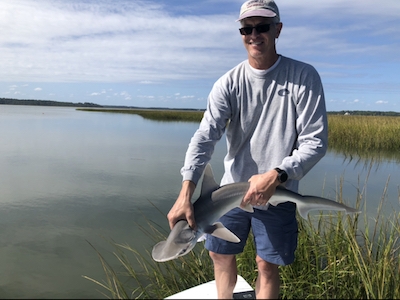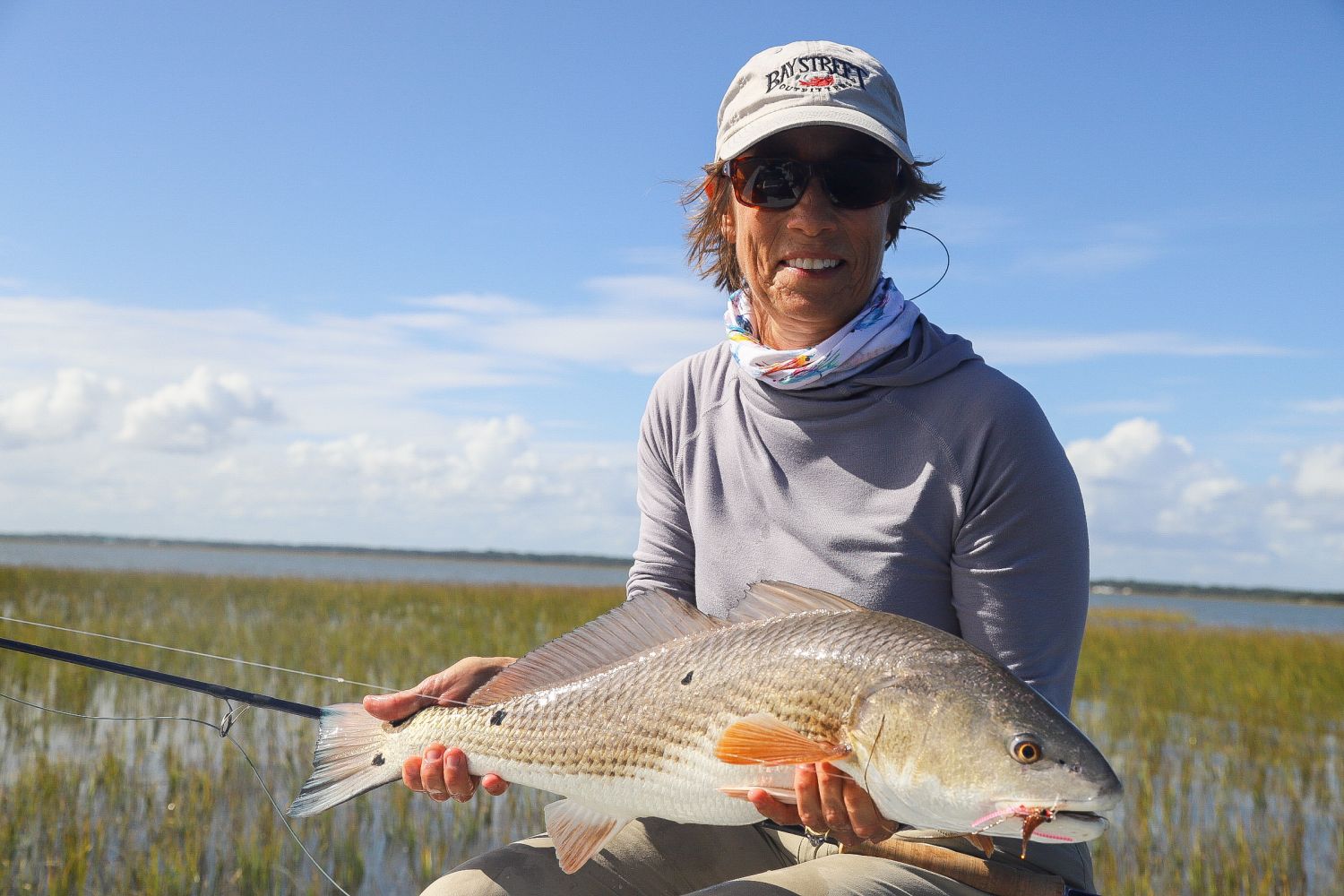 Not only was the fishing great, but our marsh hen hunting was productive as well! Marsh hen, or clapper rails, are small coastal birds that make their homes in the thick spartina grass. During the big moon phases of October our tidal swing is much higher than normal, sometimes pushing 10 feet! This allows us to push through some marsh grass we can't normally get to where the marsh hens are more likely to be. We call this the Cast and Blast, and it is hard to beat the excitement of being able to sight fish for redfish and then move on and pull the trigger on a marsh hen!
We were also lucky enough to host a group of 8 women for 3 days of guided fishing. These women travelled from all over the country to fly fish for redfish. They battled with less than ideal conditions during their trip as wind, rain, and tons of sand gnats were present on most days. Even through it all, they managed to bring in some great fish to the boat, all caught on the fly! It was a badass group of ladies and we look forward to hosting them again in the future!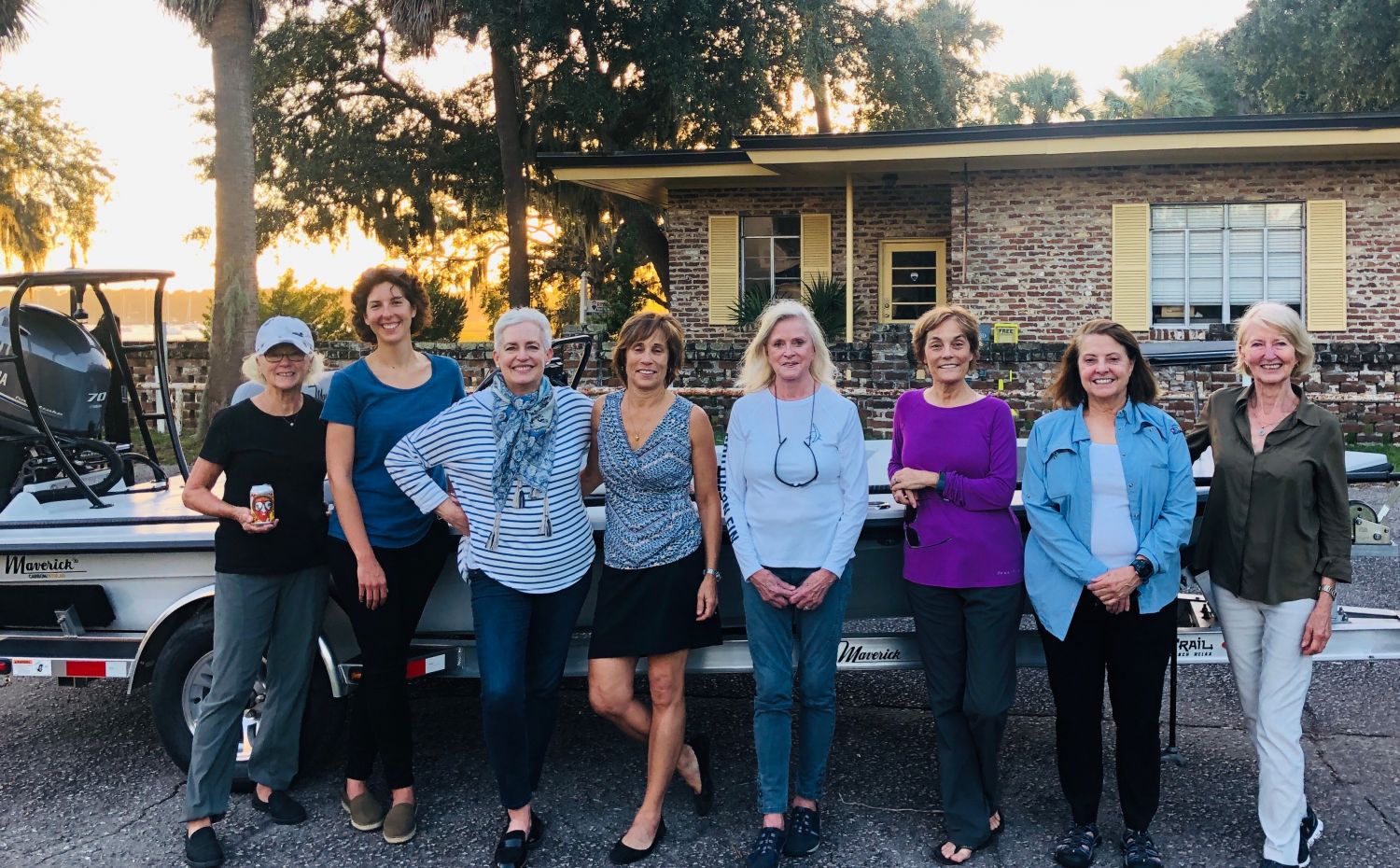 As we are fully into November, we are still in the tail end of what has been a very busy hurricane season. As I write this, Hurricane Eta is likely going to force our guides to stay on land for the next few days as she is bringing gale force winds and rain. We've been very fortunate with the hurricane season thus far so we'll take what we can get! Throughout the month we can look forward to a much improved water clarity and visibility, hungry fish as the bait starts to disappear, and large numbers of schooling redfish and sea trout. Our unique fishery allows us fish all winter long, so next time you're in the Lowcountry give us a call or stop in the shop to book a charter with one of our four Orvis Endorsed Guides!