Fall is finally starting to arrive in the Lowcountry! Those brutal 90+ degree days seem to be behind us and we are beginning to see cooler mornings and evenings with mild afternoon temperatures. The water has cooled off significantly and is now hovering between 75-80 degrees. The first couple weeks were still very much the tail end of summer and our guides were fishing early mornings or late evenings to avoid the harsh afternoon sun and optimize your time on the water. As the both the water and air temperatures have begun to cool, we are able to run 8 hour trips again and will continue to do so throughout the fall and into the winter. Overall fishing was very good this month on both fly and light tackle! Lots of tailing redfish were caught on the floods, as well as some low tide belly crawlers. A few bull redfish were brought up from the depths and some lingering jacks were caught as well. Other species we saw this month include sea trout, sheepshead, founder, lady fish, black drum, and a few sharks…including a 10 foot Hammerhead!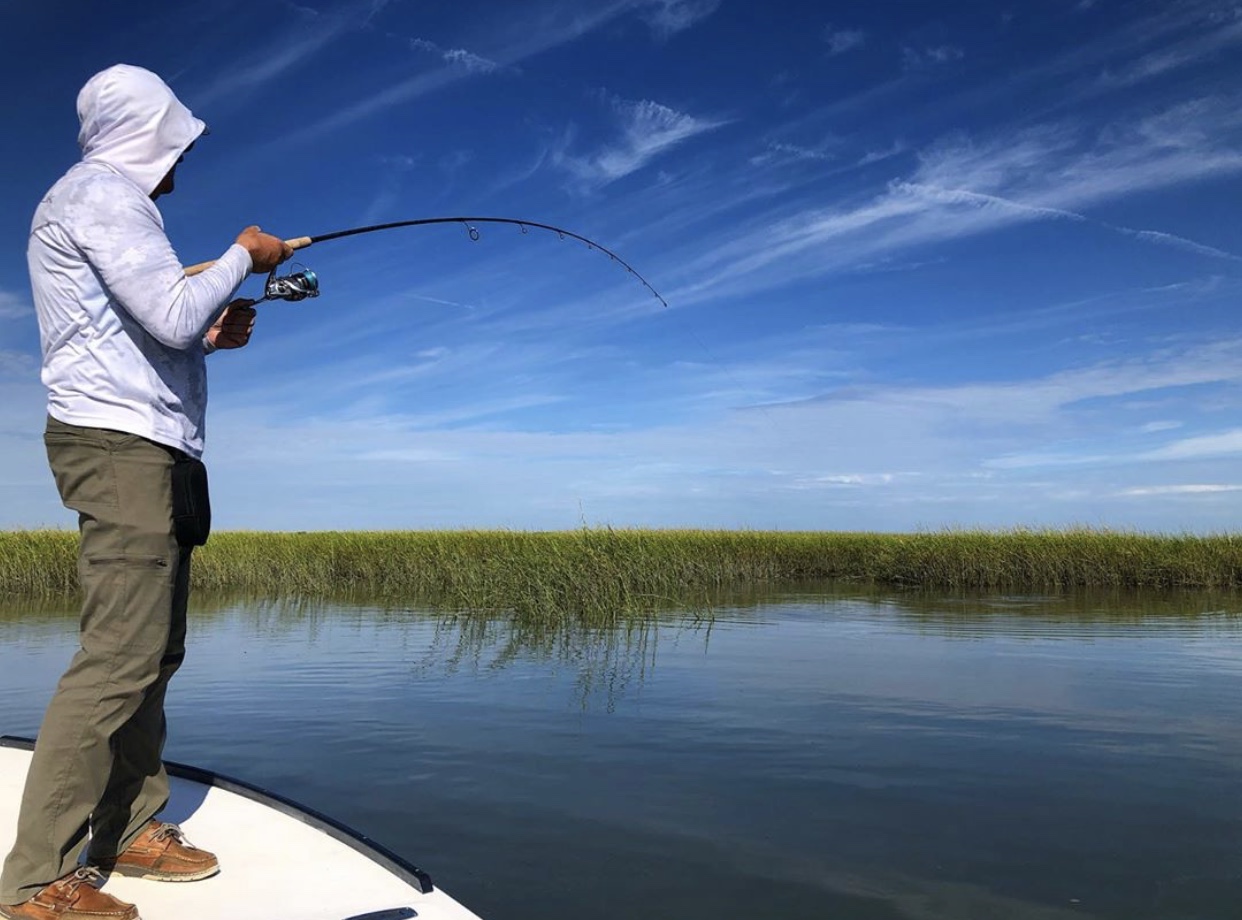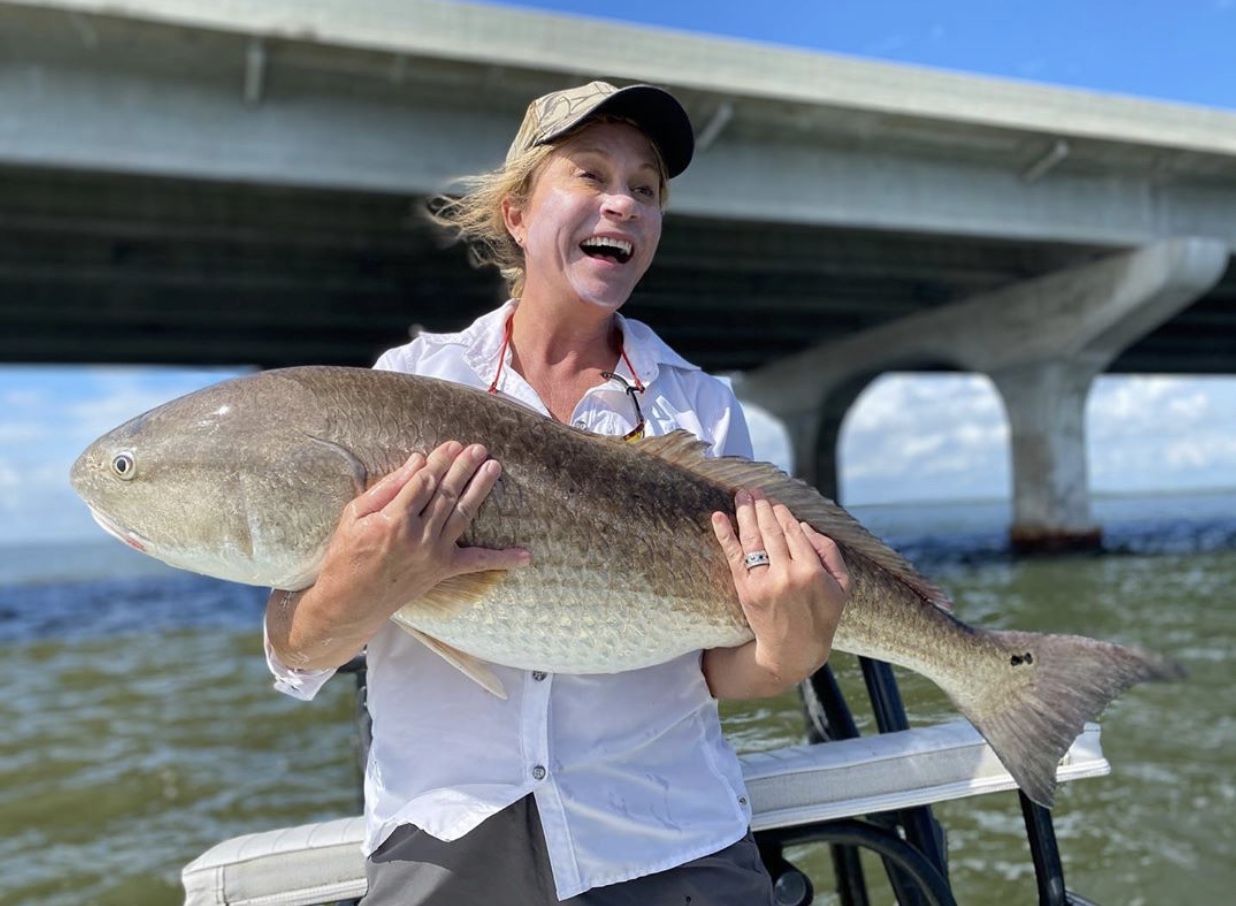 October is officially here. As hard as that is to believe, it's exciting because this month is traditionally one of, if not the best, months for fishing here in Beaufort, especially fishing for tailing fish on a flood tide. We have a bunch of great tides this coming month including a few days where there are two flood tides, both a morning and an evening. Big tidal swings, paired with fish stuffing their bellies before the colder months should make for a great month o fishing. Whether it's for tailing fish munching on a fiddler buried in the mud or a fish blowing up a group of shrimp, we are excited to get this month going!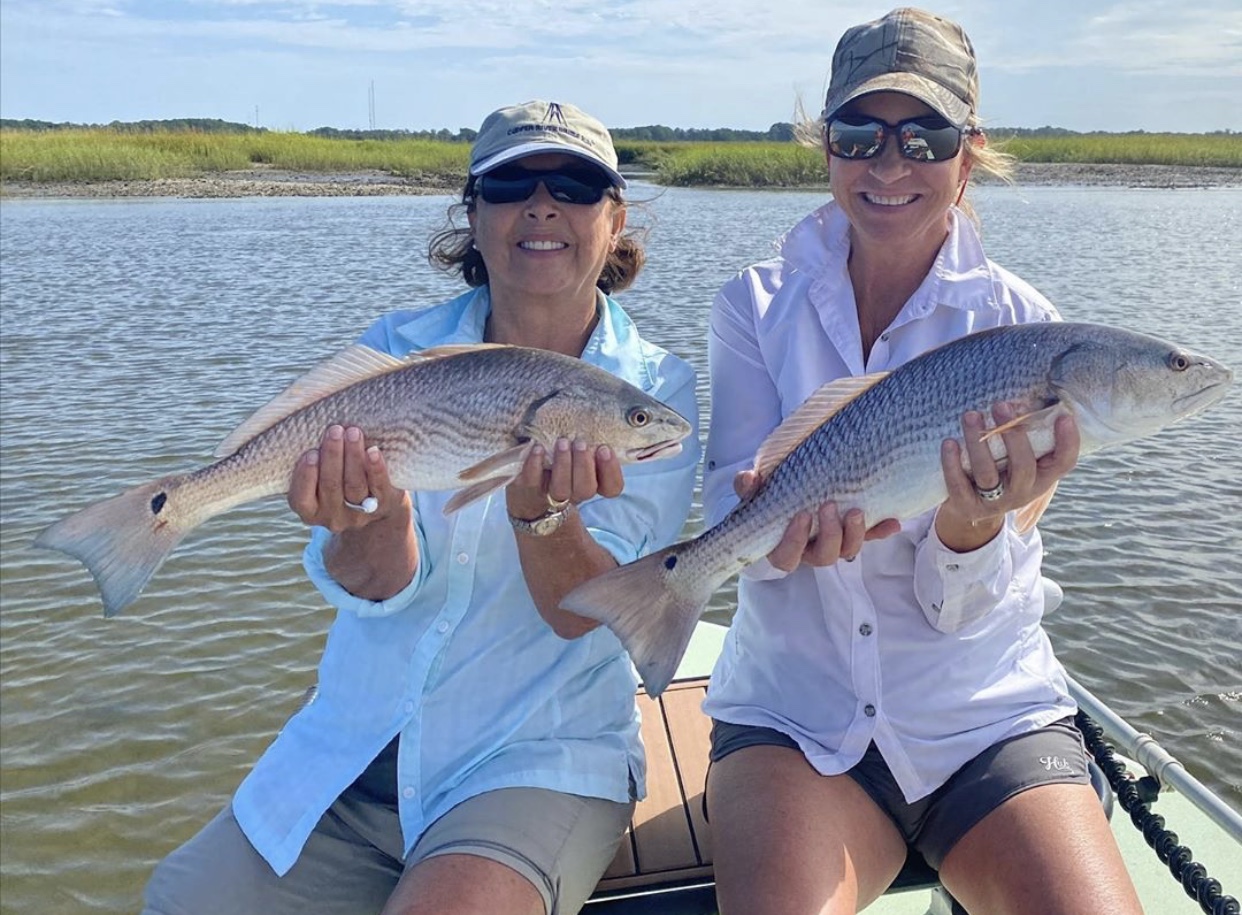 We have been lucky to avoid most of the major weather patterns so far this hurricane season with only a few cancellations due to rain or wind. Knock on wood it stays that way for the remainder of the season. The Lowcountry is beginning to show its fall colors as well, the water is beginning to clear up, slightly browning spartina grass, and shrimp galore! Give us a call, shoot us an email, or swing on by the shop if you have any questions or would like to book your next fishing adventure with one of our Orvis Endorsed Guides.