November was another exciting month of fishing here in the Lowcountry of Beaufort, SC! We started to get a steady few nights of cold weather dropping the water temp a good 6-10 degrees in a matter of days. With this drop in water temp followed some of the best fishing so far this fall! The speckled sea trout bite was off the charts with high numbers and many of the fish over slot which is good to see. Light tackle or fly, the sea trout fishing has been incredible.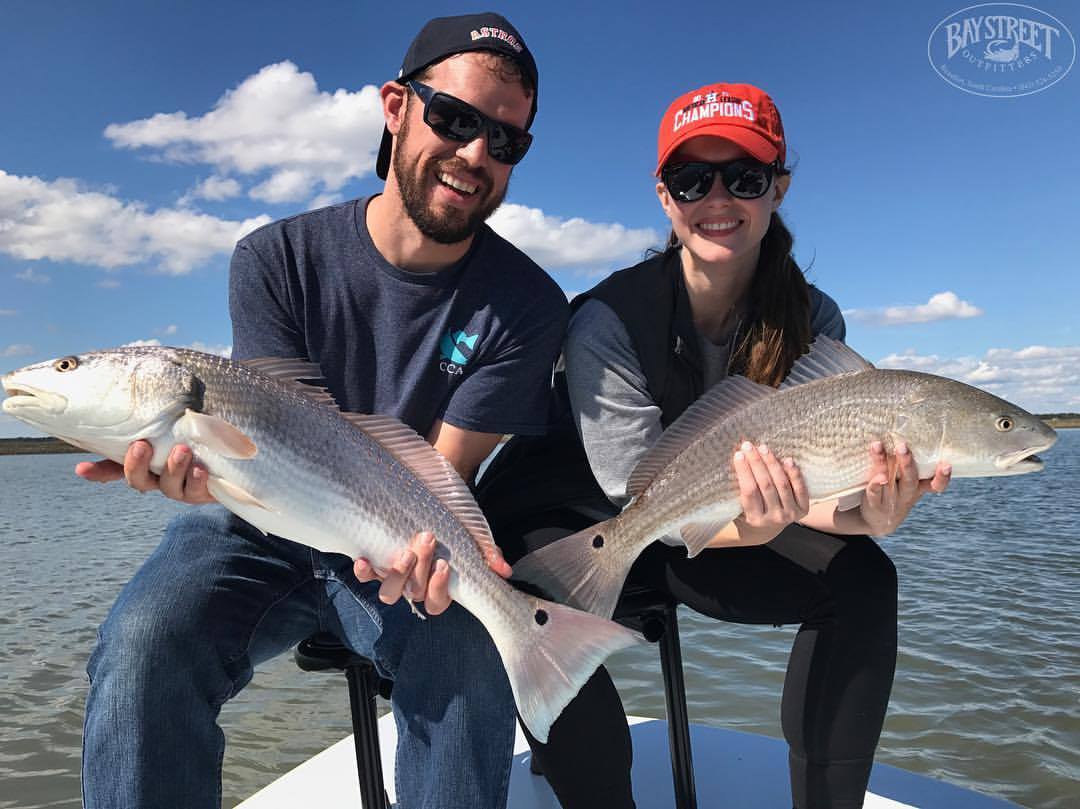 Also following the drop in water temp was clear water and a killer Redfish bite. Still a few fish wagging around in the spartina grass during the flood tides and lots of big schools during the low tides. Fly fishing mostly low tides right now has been great with the clear water and sunny days. Seeing a school of redfish swim in mere inches of water is always one of our favorite sites to share with anglers from around the globe. Light tackle fishing with mostly live shrimp or soft plastics has been the go to. The redfish and trout are schooled up tight and usually providing good number counts when you get on the right school.
With the clear water and big schools means changing your tactic a little when fly fishing. We are going to 10ft leaders between 12lb-20lb for lighter presentation and more room to work the fly in front of large schools. The fly selection of choice has been more natural colored patterns in browns, tans, olives, shrimp pink, etc. Some of our favorite flies right now include the Craft Shrimp, Winter Shrimp, Flex Crab, Pluff Crab, Dupree Spoon Fly, EP Evergaldes, and many more to choose from in the Outfitter. Come on by and we'll pick out the top choices for you from our professional guides.
Enjoy a few photos below from our Orvis Endorsed Fly Fishing Guides!