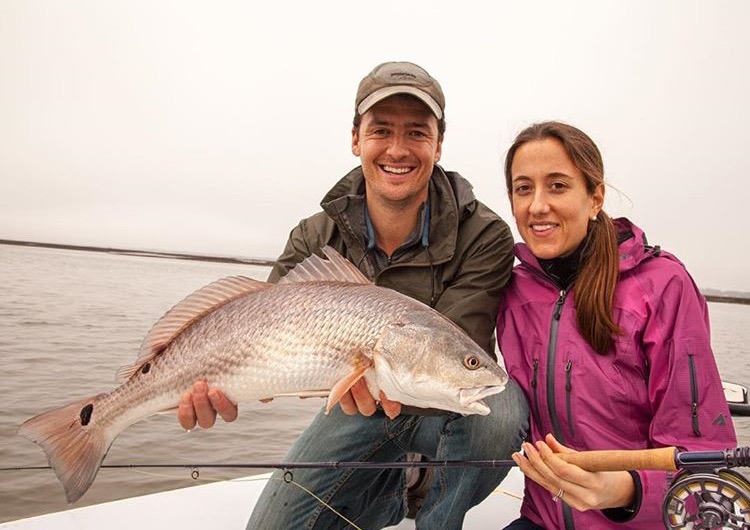 As the Azaleas start to bloom and the Spartina grass returns to its beautiful green, spring has arrived here in the Lowcountry of Beaufort, SC. Looking back on our 2017 winter season here in the lowcountry is always full of great shallow water sight fishing during the low tides. This winter proved to be one of the warmest winters in quite some time with a steady water temperature around 60 degrees. The fish were happy all winter and we had a consistent winter Trout bite which is very rare during the colder months.
The best part of winter fishing is the large schools of redfish during low tide. The special part of low tide fishing during the winter months is that with the cooler water temps it causes our redfish to school up in larger than normal number with schools between 20 up to 200 fish! Also whats so great about the colder water temperature is that it cleans up the salinity which makes for some gin clear sight fishing, almost like you are bone fishing! The reason these Redfish school in such high numbers on these shallow water mud flats is to stay safe away from Dolphins which are there main predator through out the winter season.
Weather tends to be more important in the winter months because of the patterns of tides and also how the fish are acting in the colder weather. Our guides like calm conditions or clear skies during the winter months for the best opportunity when sight fishing these large schools of Redfish.